Meet Our Team
Ken Michael - Owner/President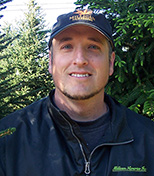 While growing up, Ken stumbled upon Millican at the age of 15. Over the next 20 years he would graduate from The University of New Hampshire with a horticulture degree and become a key part of our success. Ken's role would evolve from general laborer, to sales and purchasing, vice presidency and most recently to president of the company. Ken has a family that has made their home in Epsom, NH. He has two young boys who aspire to play for the Red Sox someday, but for now settle for a game of catch with Dad. Ken's favorite plant is Azalea schlippenbachii.
John Bryant - Owner/Vice President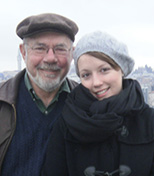 John and his wife Julia Cotter began their nursery careers by purchasing Millican Nurseries in 1986. They have a daughter, Nicole (pictured with John in Istanbul). John graduated from the University of Iowa and was a Peace Corps Volunteer in Malawi Africa. John feels his notable achievement is the development of an outstanding staff "the best in the business" most of whom have been at the nursery 10+ years. John's passions are his family, the nursery, gardening, traveling, and reading (though some would add eating) and his goal is to find a better equilibrium between them -a goal which is much more attainable now that Ken Michael has become president of the company. John's favorite plant is Abies koreana followed closely by Fagus sylvatica 'Tortuosa'.
Julia Cotter - Owner/Treasurer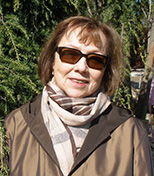 Julia (Julie) has a master's degree in social work and her responsibilities at the nursery include all of the human resource functions such as personnel policies, hiring, training and the safety committee (not to mention attending to the informal counseling needs of staff members). On a day to day basis, she goes where needed, but primarily assists with in house sales. She spends her off time with her family, traveling, reading, and being with good friends. She loves walking anywhere (country or city, in NH or abroad) and in the winter, if not visiting her daughter, then snow shoeing in NH. Her favorite plant is any kind of Japanese maple.
Alan Cattabriga - Vice President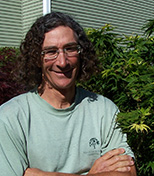 Alan was in charge of our growing operation from 1996-2012. These days he mainly focusses on aggravating John any way he can -which he has quite the knack for. He spends much of his time making sure our plants are in peak health, applying supplemental water, fertilizer, and as few pesticides and herbicides as possible when needed. He is also the go-to guy for anything that doesn't fall directly into anyone else's job description. Alan gets stuff done. His favorite plant is Cladrastis kentukea.
Jeff Edmond - Sales Manager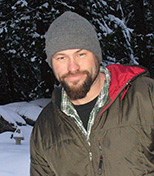 Jeff started here back in 1992 as a summer job and, seemingly, the nursery can't get rid of him. After graduating with a journalism degree, he had a three year stint working for the front office of a minor league baseball team and also at his alma mater. In 1996, he came back to NH, realized he wanted to work with plants and his summer job became a career. He primarily works in sales here and is also the Public Relations Manager. Jeff is a proud father of two wonderful daughters, Lillian and Laurel. Lillian aspires to be an artist among many other things, and Laurel who just arrived in 2015 aspires to walk upright. Jeff enjoys doing just about anything outside in nature, spending time with family and friends, learning, playing sports, and working on his property. Jeff's favorite plants are Nyssa sylvatica and Cornus canadensis.
Deb McDonald - Sales/Inventory Control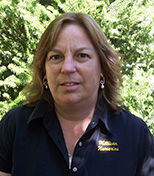 Deb has been with us since 2005. She grew up in the industry; working for over 20 years in retail at her family's owned and operated garden center. She started her career at Millican in customer service and sales, which she still does. Additionally, Deb keeps an eye on our inventory movement, assuring that each plant in the nursery is accounted for and listed in the proper place. Deb enjoys the great northern wilderness. If we had a Millican North in Colebrook, NH she would surely be one of the first to volunteer to move. In her free time she enjoys gardening, snowmobiling, and Mimosas. Her favorite plants are Picea abies 'Pendula' and Chionanthus virginicus.
Andrew Mauch - Sales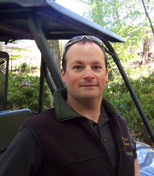 Andrew came to us in 2006. He brings nine previous years in retail and landscaping, five previous years in wholesale, and a formal education at UNH. His up-front, no-nonsense approach to sales is always appreciated by our customers. He has been accused of being blunt, but he would rather call it intense honesty. His love of nature makes him a valuable resource when trying to identify insect, bird, or mammal injury to your prized plant specimen. Andrew's photography skills are another valuable asset to the company. He also maintains our website and social media. On the weekends, Andrew enjoys spending as much time in our forests as possible with his wife and two boys. His favorite plant is Chamaecyparis obtusa, especially 'Kosteri' and 'Reis Dwarf'.
Nick Penney - Sales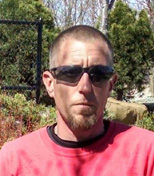 Nick worked here for three years from 2004-2006. He then spent the next six years split between living in Tampa, FL and St. George, UT. At both locations he worked in landscaping learning the different techniques used in other parts of the country. He returned to New Hampshire in 2012 and resumed his position of loading trucks for us. As his knowledge of plants has grown he has moved away from loading and into sales. In his free time, Nick volunteers for his town's beautification committee. He also enjoys gardening, winter hiking, and spending time with his two daughters, Angel and Alexandria. Nick's favorite plants are dwarf conifers - he has a particular fancy for the strange and unusual - ask him about his collection!
Kayla Walters - Sales/Purchasing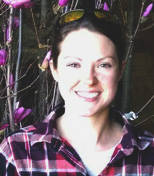 Kayla discovered Millican on a college field trip. She knew then that this was the place for her. She kept her eyes on the papers for job listings for the next two years but never saw anything. Finally she got an opportunity through a school internship. She started here in spring of 2014; We couldn't let her get away, so by summer we hired her as a full time employee. Kayla began in the general laborer category (as everyone does around here) and worked her way into sales by helping walk-in customers. Her love of plants and eagerness to learn made her a prime suspect to fill the purchasing role which she now occupies. It's great to have some young blood around here and it's also great to find someone under the age of 30 who knows (and cares to know) the difference between a pine and a hemlock. Kayla enjoys camping, tending her large vegetable garden, and boating. Her favorite plants are Styrax japonica and Aesculus parviflora.
Adam Clark - Grower
Adam started here in 2008 with a background in construction and project management. He spent 4 years working under Alan's tutelage, learning the ins and outs of life in the growing fields. In 2012 he was handed the reigns to the growing operation. Over the past 10 years Adam's knowledge has grown extensively through his daily experiences in the field supplemented by formal training and certifications. His goal is to keep and even exceed the standards of quality set forth by his predecessor. Adam brings boisterous excitement and enthusiasm to the operation, as well as a decent golf game which keeps us from coming in dead last in the charity tourntaments we occasionally play. Along with golf in his very little free time, he also enjoys fishing, camping, and spending time with his family. Adam's favorite tree is Stewartia pseudocamellia - and he grows the nicest around!
Michaelle Divers - Finance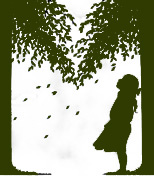 Michaelle began working here in 2007. She has a B.S. in business administration with a concentration in accounting which she obtained from UNH's Whittemore School of Business. She is responsible for the daily financial operations of the company as well as preparing budgets, reports, and a variety of human resource duties. When not working, she enjoys spending time with her family. Michaelle's favorite plant is Cornus kousa.
Nancy Carr - Finance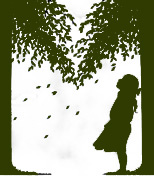 Nancy came to us in 2012. She has an A.S. in accounting from Hesser Business College. Her duties include accounts payable, payroll, and many other business-related tasks. She also assists in the sales office when we become swamped with customers. In her spare time, she enjoys gardening, riding her scooter, and kayaking. Her favorite plants are Digitalis, Echinacea, and Lavendula.