Meet Our Team
John Bryant - President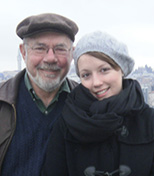 John and his wife Julia Cotter began their nursery careers by purchasing Millican Nurseries in 1986. They have a daughter, Nicole (pictured with John in Istanbul). John graduated from the University of Iowa and was a Peace Corps Volunteer in Malawi Africa. John feels his notable achievement is the development of an outstanding staff "the best in the business" most of whom have been at the nursery 10+ years. John's passions are his family, the nursery, gardening, traveling, and reading (though some would add eating) and his goal is to find a better equilibrium between them. John's favorite plant is Abies koreana followed closely by Fagus sylvatica 'Tortuosa'.
Sales Team
Craig Cheesman, Sales Manager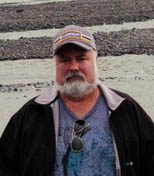 Joining our sales team in the spring of 2019, Craig was already well known by many Millican customers. He has been part of the Green Industry for 35 years with experiences throughout New Hampshire and the north shore of Massachusetts. Craig's previous employments include leadership positions with several large regional landscape companies as well as owning and operating his own landscape support company throughout the 1990's. A graduate of the University of Vermont with a degree in Forest Management, Craig also holds many certifications earned throughout his tenure as well as past service to several state regulatory committees. A long-time resident of Epsom NH, Craig spends his free time working on his 65 acre "mini farm" or re-habilitating distressed properties. His favorite trees are Stewartia pseudocamellia and Metasequoia glyptostroboides.
Ken Michael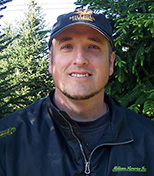 While growing up, Ken stumbled upon Millican at the age of 15. Over the next 20 years he would graduate from The University of New Hampshire with a horticulture degree and become a key part of our success. Ken's role would evolve from general laborer to sales and purchasing. Ken has a family that has made their home in Epsom, NH. He has two boys who aspire to play for the Red Sox someday, but for now settle for a game of catch with Dad. Ken's favorite plant is Azalea schlippenbachii.
Jeff Edmond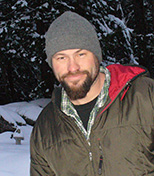 Jeff started here back in 1992 as a summer job and, seemingly, the nursery can't get rid of him. After graduating with a journalism degree, he had a three year stint working for the front office of a minor league baseball team and also at his alma mater. In 1996, he came back to NH, realized he wanted to work with plants and his summer job became a career. He primarily works in sales here and is also the head of marketing. Jeff is a proud father of three wonderful daughters, Lillian, Laurel and Wren. Jeff enjoys doing just about anything outside in nature, spending time with family and friends, learning, playing sports, and working on his property. Jeff's favorite plants are Nyssa sylvatica and Cornus canadensis.
Andrew Mauch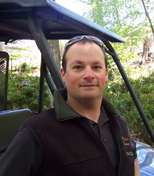 Andrew came to us in 2006. He brought nine previous years in retail and landscaping, five previous years in wholesale, and a formal education at UNH. His up-front, no-nonsense approach to sales is always appreciated by our customers. He has been accused of being blunt, but he would rather call it intense honesty. His love of nature makes him a valuable resource when trying to identify insect, bird, or mammal injury to your prized plant specimen. Andrew's photography skills are another valuable asset to the company. He also maintains our website and social media. On the weekends, Andrew enjoys spending as much time in our forests as possible with his wife and two boys. His favorite plant is Chamaecyparis obtusa, especially 'Kosteri' and 'Reis Dwarf'.
Ken Roth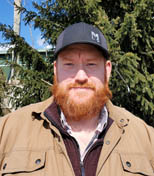 Ken started his career in 1998 at a garden center on Cape Cod. He went on to graduate from Stockbridge School of Agriculture in ornamental horticulture with a focus on business. He has been the nursery manager at a couple nurseries since then and the head of sales at a large Pennsylvania grower. He and his wife moved to New Hampshire in April of 2020. He was hired very quickly after submitting his application. Ken's wealth of knowledge in the industry along with his years of experience really shows, and we are glad to have him on our team. He's exactly the droid we've been looking for! In his free time, he enjoys volunteering to help his local parish, hiking, painting, gaming, and gardening. His favorite plants are Acer griseum, Picea orientalis, and all types of Hydrangea.
Deb McDonald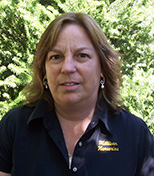 Deb has been with us since 2005. She grew up in the industry; working for over 20 years in retail at her family's owned and operated garden center. Her primary role is to organize all outgoing deliveries, and correspond with those customers. Deb enjoys the great northern wilderness. If we had a Millican North in Colebrook, NH she would surely be one of the first to volunteer to move. In her free time she enjoys gardening and snowmobiling. Her favorite plants are Picea abies 'Pendula' and Chionanthus virginicus.
Finance
Michaelle Divers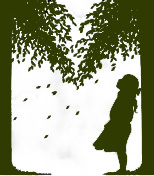 Michaelle began working here in 2007. She has a B.S. in business administration with a concentration in accounting which she obtained from UNH's Whittemore School of Business. She is responsible for the daily financial operations of the company as well as preparing budgets, reports, and a variety of human resource duties. When not working, she enjoys spending time with her family which usually involves some sort of sporting activity or scouring our beautiful state for semi-precious gems and minerals (also known as rockhounding). It's amazing the kind of stuff she finds right here in our own backyard! Michaelle's favorite plant is Cornus kousa.
Purchasing
Kayla Walters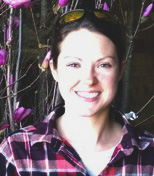 Kayla discovered Millican on a college field trip. She knew then that this was the place for her. She kept her eyes on the papers for job listings for the next two years but never saw anything. Finally she got an opportunity through a school internship. She started here in spring of 2014; We couldn't let her get away, so by summer we hired her as a full time employee. Kayla began in the general laborer category (as everyone does around here) and worked her way into sales by helping walk-in customers. Her love of plants and eagerness to learn made her a prime suspect to fill the purchasing role which she now occupies. Kayla enjoys camping, tending her large vegetable garden, and boating. Her favorite plants are Styrax japonica and Aesculus parviflora.
Are you interested in joining our team? Now accepting applications for:
•Irrigation
•Nursery Yard
•Container Production/Maintenance
•Growing/Field Production
•Order Fulfillment/Customer Service
•CDL class A & B delivery drivers
To inquire about current open positions please call or email amccarthy@mniplants.com